H05VVD3H6-F Flat Elevator Cables *Supported With Steel Wire Ropes
H05VVD3H6-F Flat Elevator Cables *Supported With Steel Wire Ropes
USD12.90
H05VVD3H6-F Type flat elevator traveling cables. These flat elevator cables are supported with 2 steel wire ropes and working high distance.
General Details
Technical Details
Order Enquiry
Related Products
General Details
Technical Details
Related Products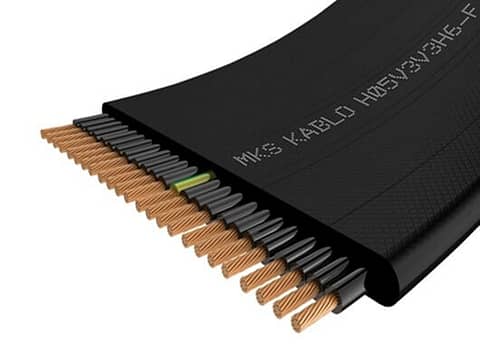 H05V3V3H6-F Type elevator cable is a type of flat cable with supported 2 steel wire ropes and should be used in high-speed elevators.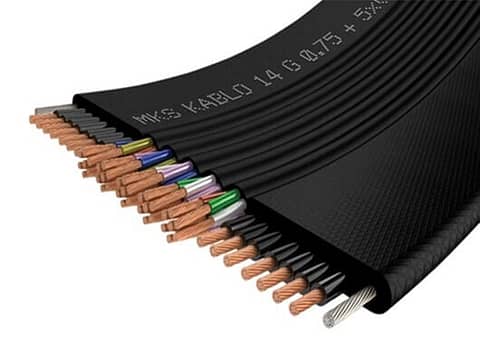 50 Transport is 14G0.75 + 5x (7x0.25) mm² sectioned flat cable, which is a flexible digital elevator cable with steel ropes, and 35 twisted and colored cables are available.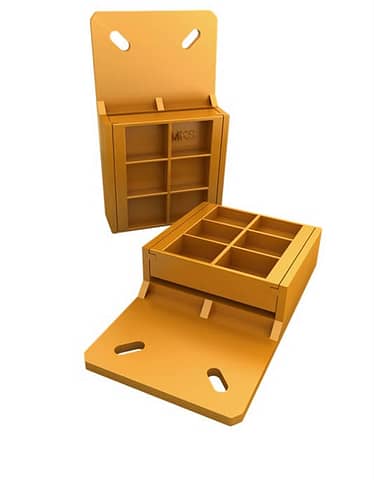 Flat elevator cable hanger can be seamlessly used for all types of flat elevator cables up to 980 mm in width.